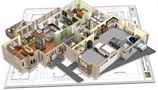 Seneca Structural Engineering, Inc. provides
specialized post-tensioning design. Our post-tensioning expertise allows for more innovative solutions to new and existing structures.


Read More









PTData.Net and PTPlus.Net are Windows based computer programs for the design and analysis of post-tensioned slabs, beams and plates.


Read More









Post-Tensioned Concrete - Principles and Practice by K. Dirk Bondy & Bryan Allred Paperback or eBook available to purchase. eBook can download immediately.


Read More